Text Replacement rules allow you to replace or remove text in your feed data with a custom rule.
Note: Text Replacement rules can only be applied to text fields. Learn more about Data Types.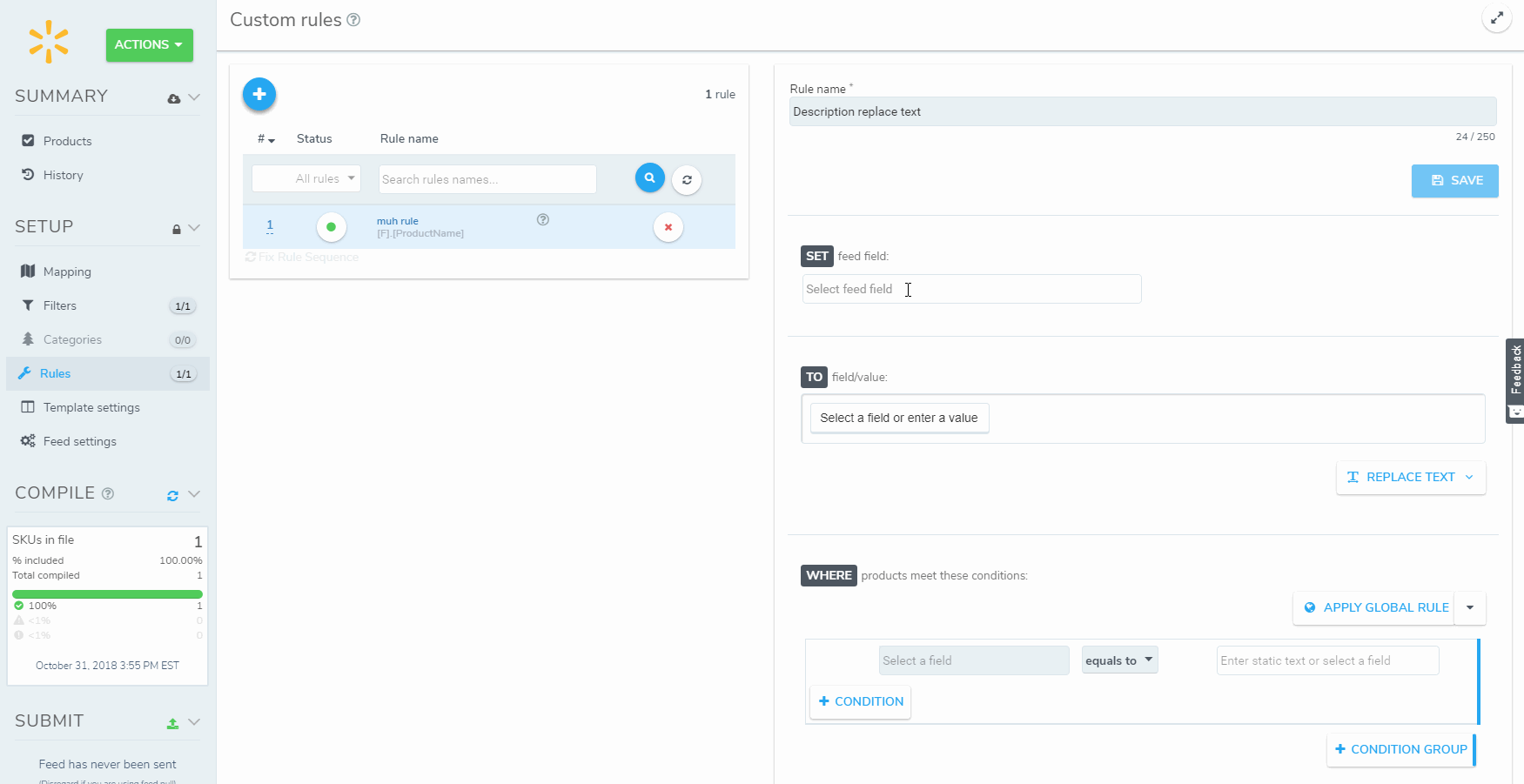 To use a Text Replacement rule:
Go to the Feeds tab in the left navigation
Select the desired feed template
Select Rules
Click the plus button
Name the rule
Create a custom rule to SET a feed's text field to your desired value or Product [P] field. If you need to replace text in descriptions, then you may create a rule that says:

SET: [F].[description]
TO: [P].[description]
WHERE: [P].[description] is not empty

Click Text Replacement under the TO section
Enter the text you want to replace in the Find value field
Enter the value you want to replace it within the Replace value field


Note: To remove a value completely, you can leave the Replace value field empty and the system will remove any references to your Replace value from that custom rule's feed field data.

Click 'Apply' to keep the replace text rule
Click the blue 'Save' button to save the whole rule
Note: Global rules with Text Replacements can be applied to a custom rule, and the text replacement values will automatically be applied to that rule. To use Global Rules, see the Global Rules article.