If you decide to pause a store on the account, you will not be billed for that store and can reactivate at any time. All of your work and settings will remain in place.
You must have billing access.

Only account owners can access the Account page in the app and cancel an account.
Go to Account > Billing Settings
Click the Deactivate button on the sub-menu
Please let us know why you are cancelling and leave us some comments
Note: You can reactivate the account at any time.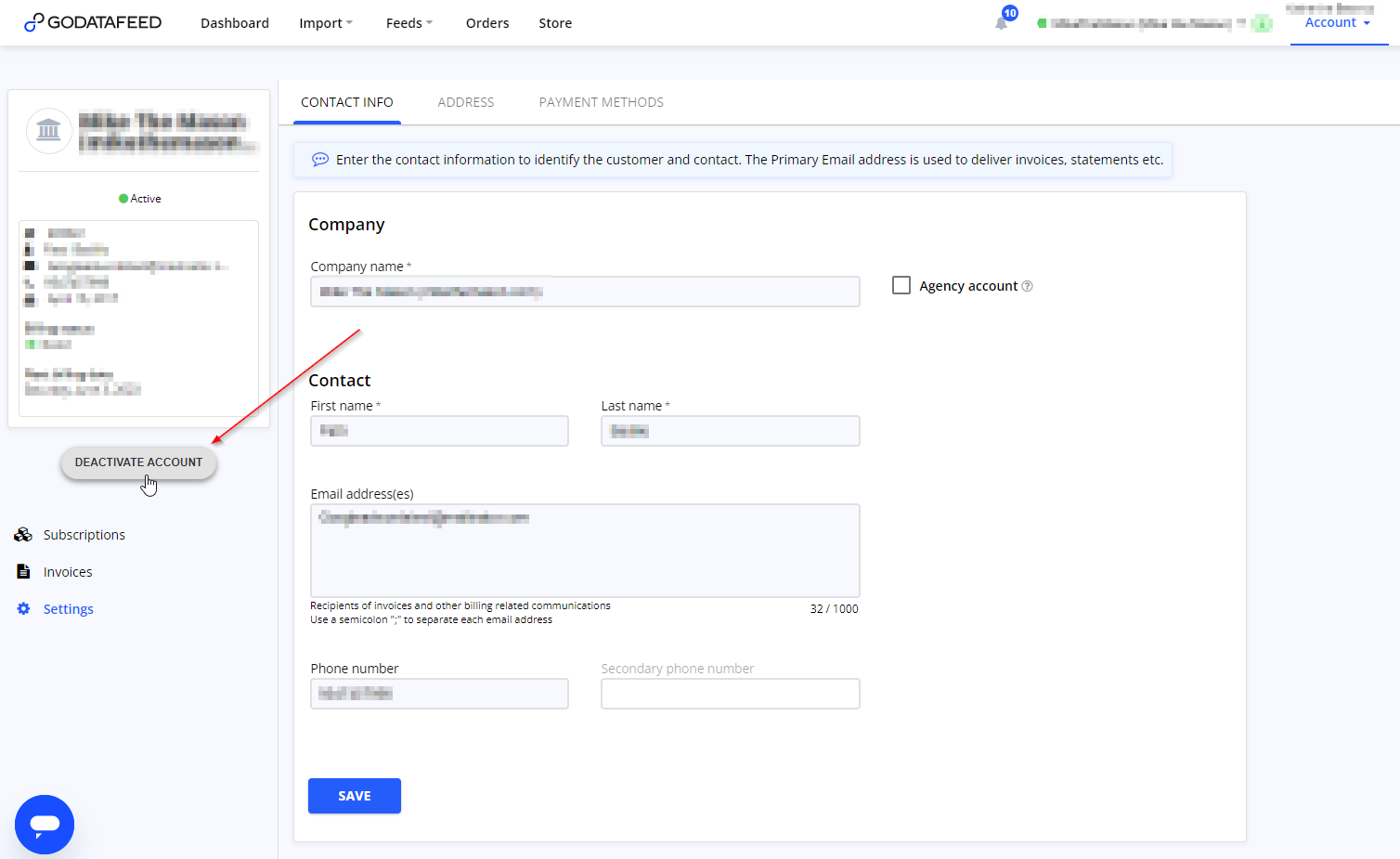 If you signed up for your account upon installing our app on Shopify, then you will not see a button to Deactivate your account in our app.
To cancel your account, simply uninstall our app. Shopify will stop payment of your subscription and our system will get an update that the app was uninstalled to deactivate your account.
Go to Account > select Stores from the drop down and find the store that you would like to deactivate
Click the store name to open the options menu
Click Deactivate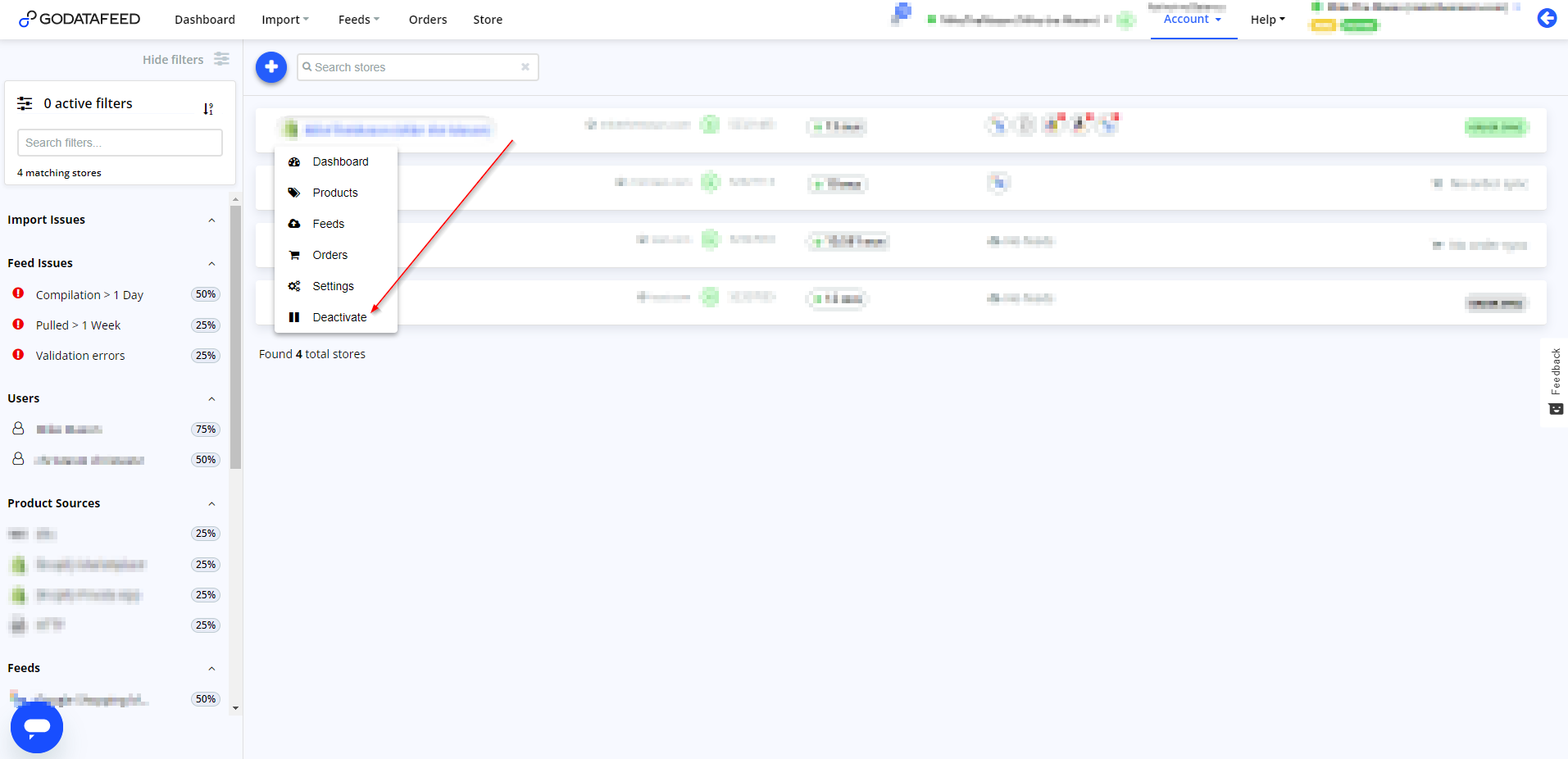 Note: For any billing inquiries, please submit a request under the topic "Billing".