When an import is successful in Godatafeed o
ur system brings in the first 200 custom fields from your import source.
Any additional fields over the preset 200 fields will be detected in the Source Field list within the Mapping section.
Since our system brings in the first 200 customer fields any additional fields being used will need to be swapped out with an existing field that you are not using on the feed level.
You can navigate to Import > Mapping to review these settings as shown below: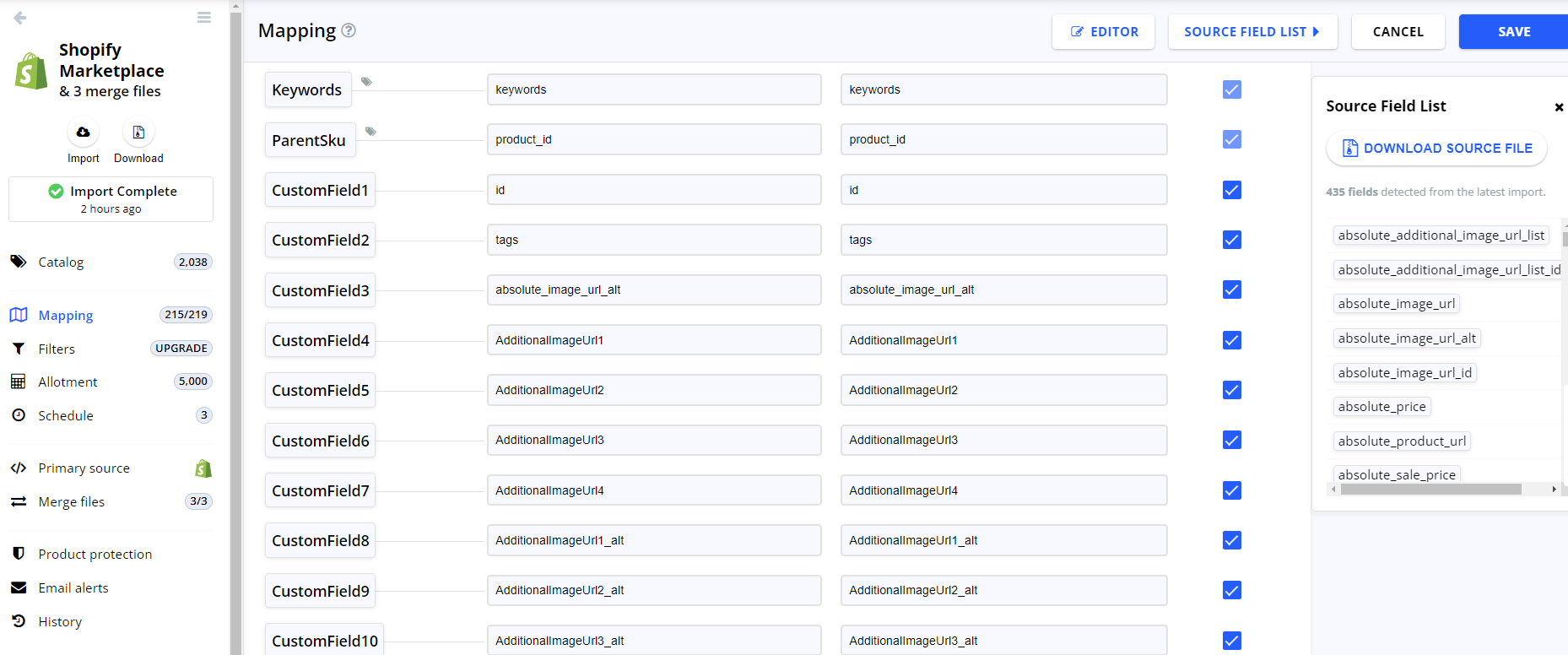 To review a field that may not be bringing in values you can download your latest import by navigating to Import > Catalog > Download.

If further assistance is needed, please refer to the help article below or you can open a support ticket through the following link: Open a Ticket
Mapping import source fields to system fields - Technical Help Article