This guide will help you connect your Google account to any of the Google Integrations we support. This includes Google Ads, Google Merchant Center, Google Shopping Order Sync, etc.

You can connect the different Google products we support from the Store Integration page in your store settings.

You can also connect Google Ads on your dashboard.
Click "Connect Google Ads" to launch the connection workflow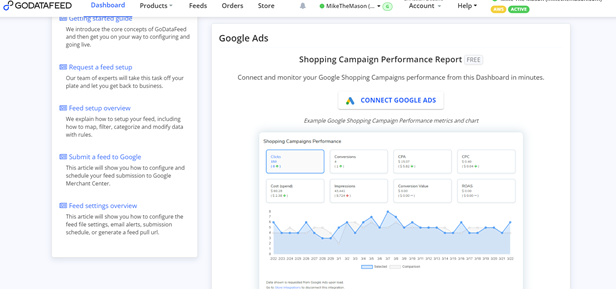 If you do not have Google Merchant Center connected, you will be prompted to connect it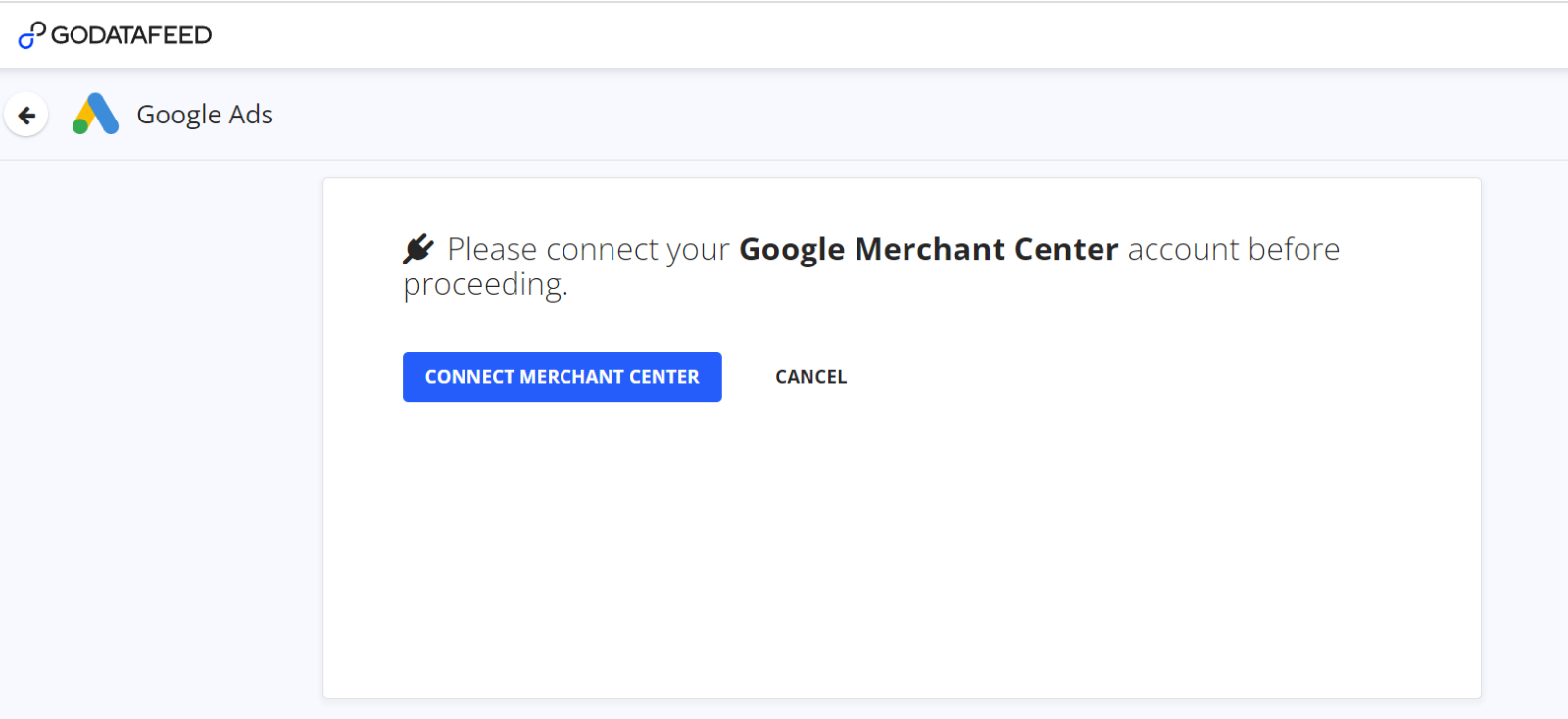 Link a new google account or select one that has already been connected to GoDataFeed.
The account you are connecting must have access to Google Merchant Center. You can verify by logging in to Google Merchant Center and navigating to Settings > Account Access.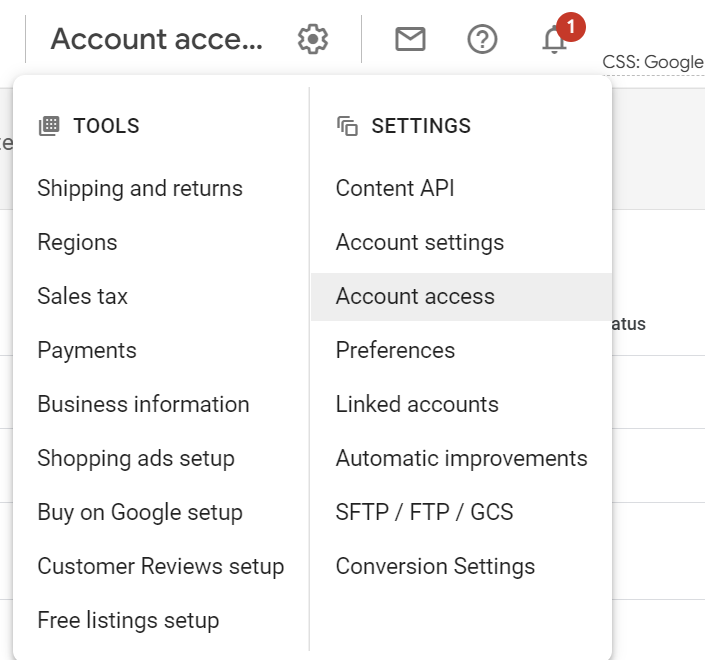 Verify the email you are connecting with GoDataFeed has access to the Users table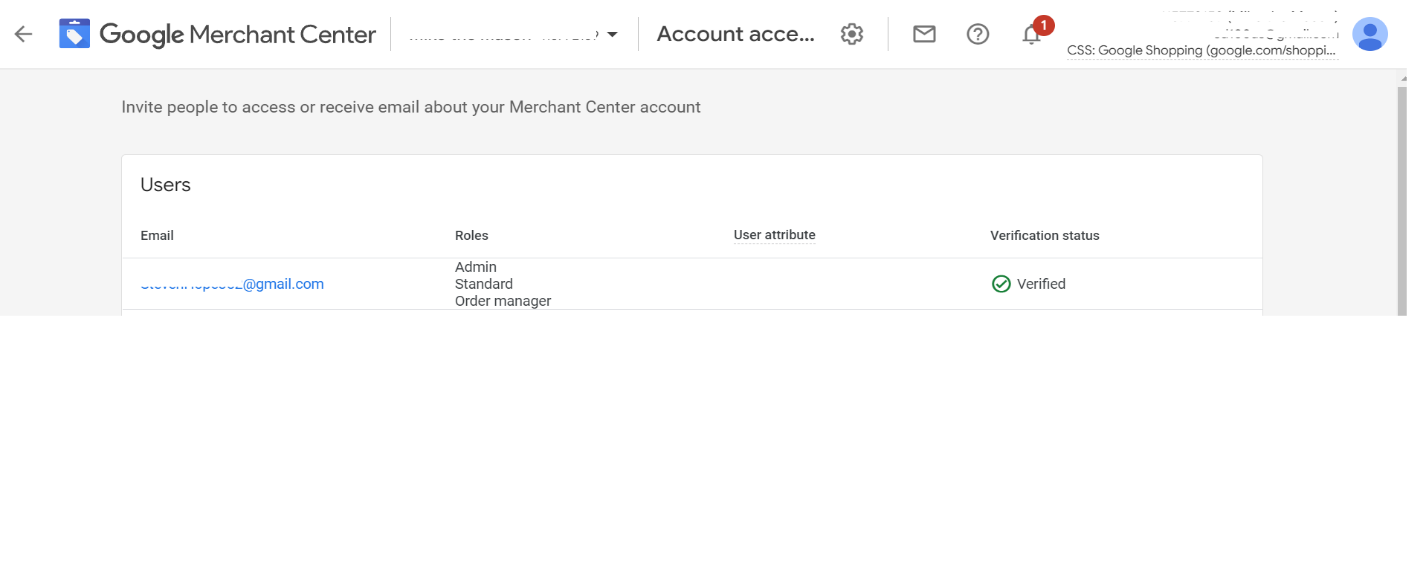 If you do not have access to login to Google Merchant Center you will see this error. Contact the owner of the merchant center account to add your email or you need to log in using an account that has access.

Next, in GoDataFeed select the Merchant Center account you would like to connect. Some users can have multiple associated with the email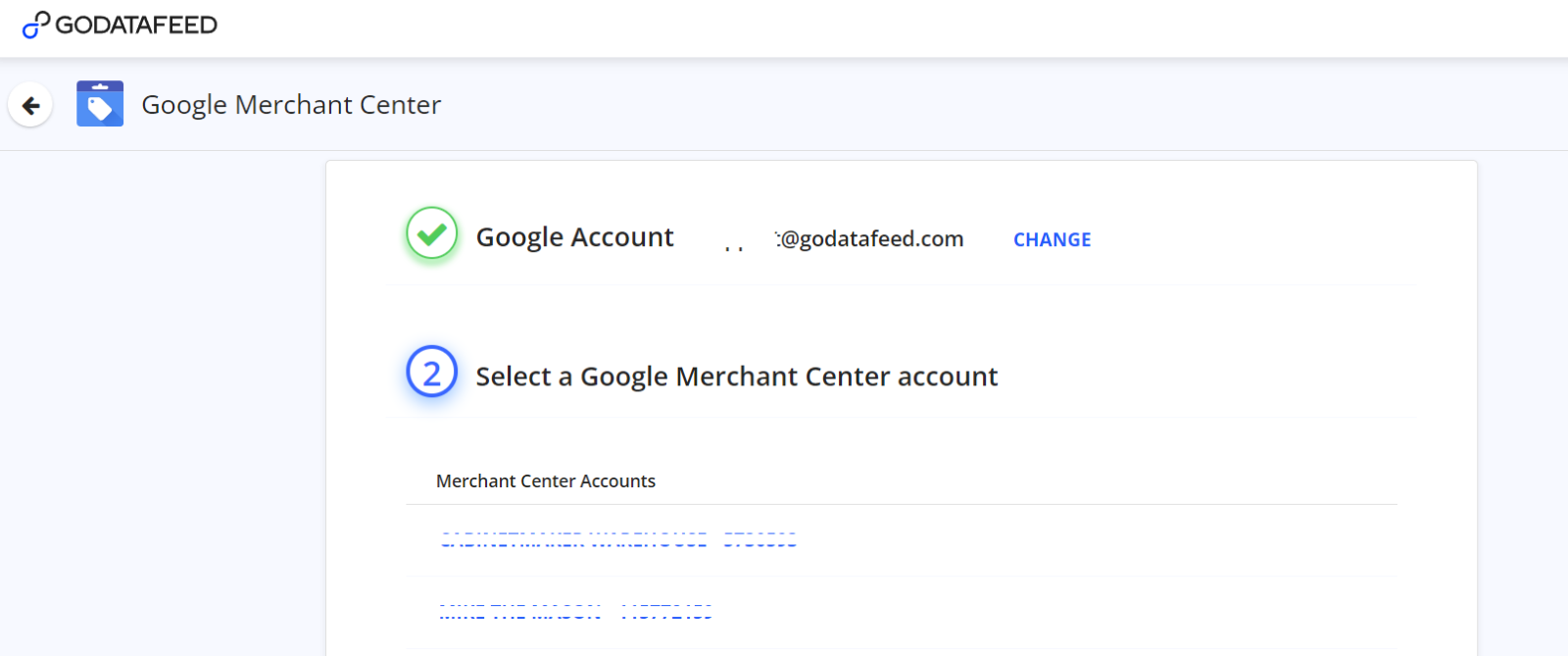 Click save if prompted to confirm the Google Merchant Center connection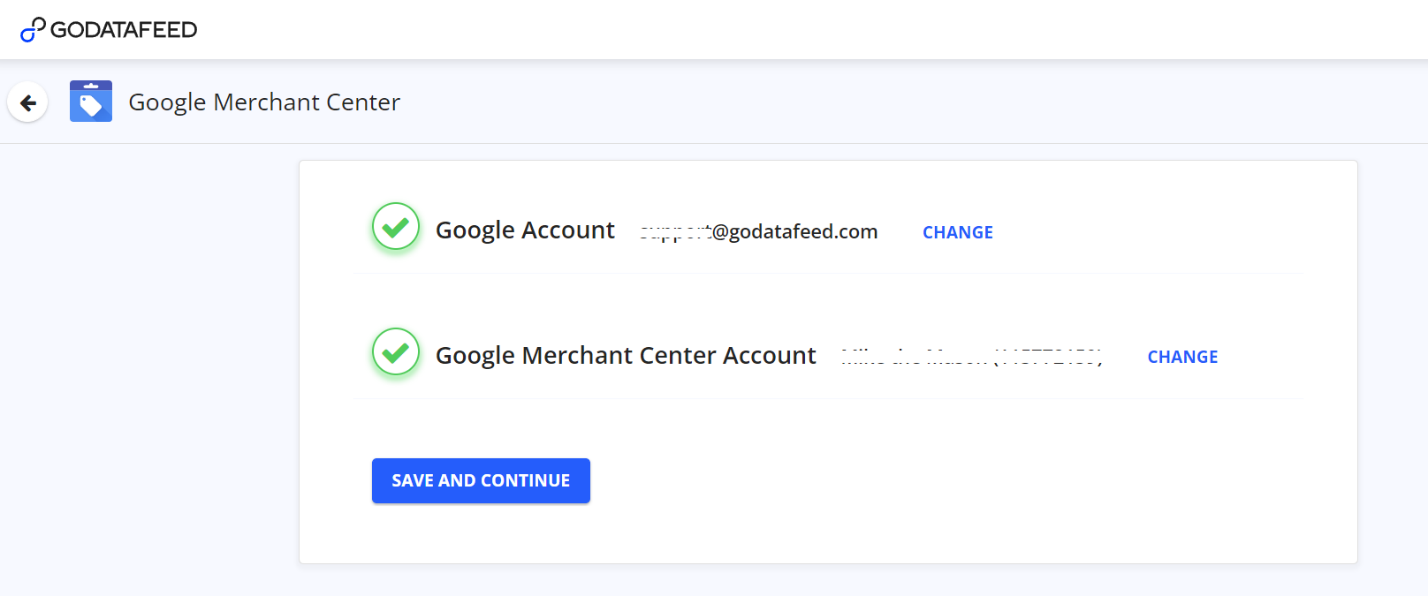 You can then continue to connect Google Ads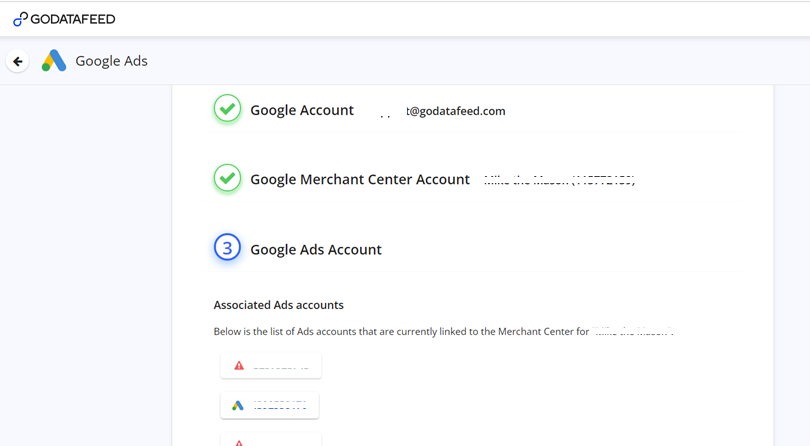 The Google Ads connection will show your connected Google Email Account and the connected Google Merchant Center Account. Please select the Google Ads Account that is associated with both your email and merchant center.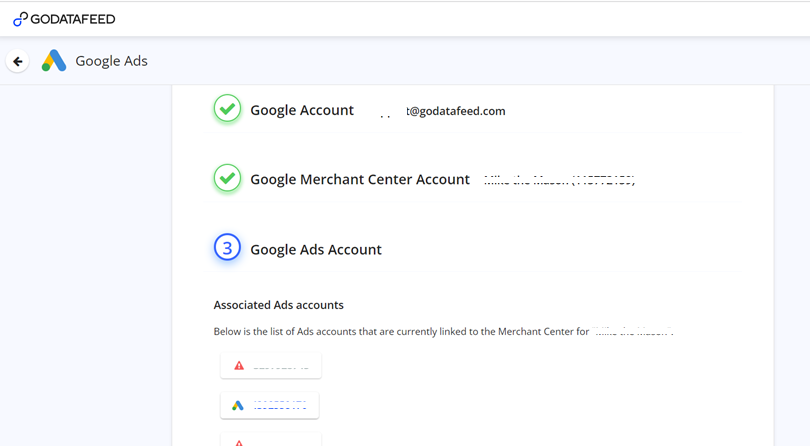 Finally, the Google Ads account is connected and your dashboard will display the data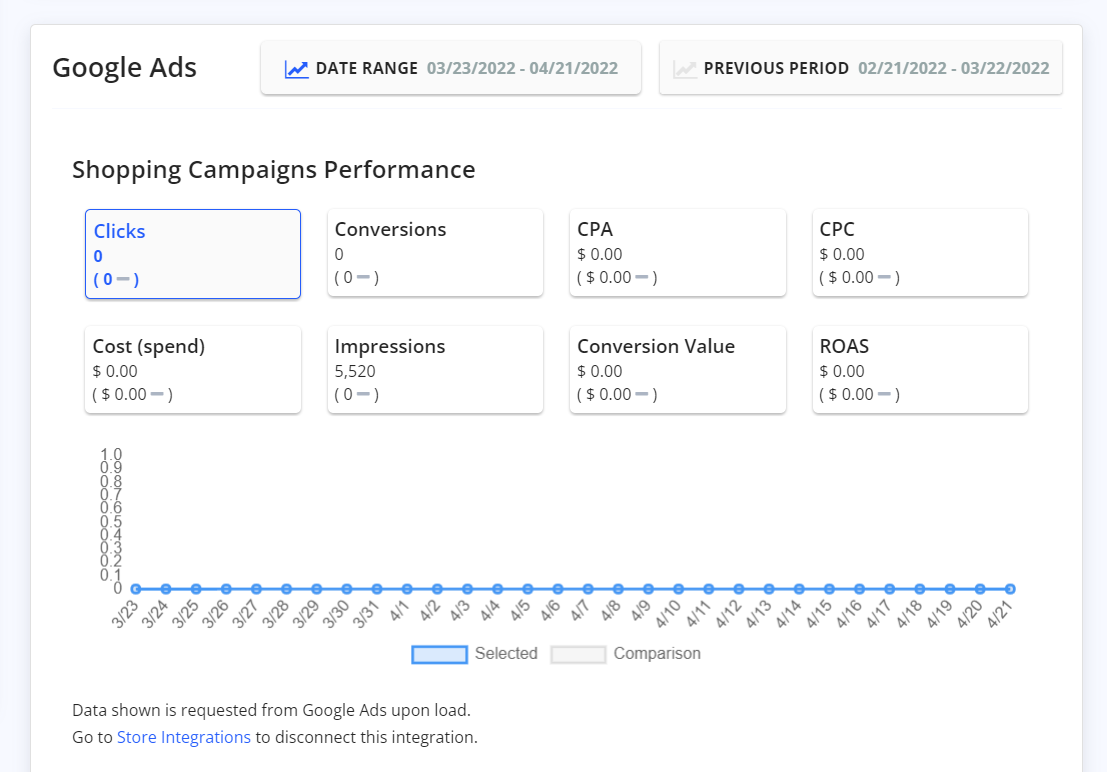 If you do not see any available Google Ads accounts, you must verify which are associated with both your Google Login and Google Merchant Center. Sign in to Google Ads and you may see the available merchant center accounts that have been linked.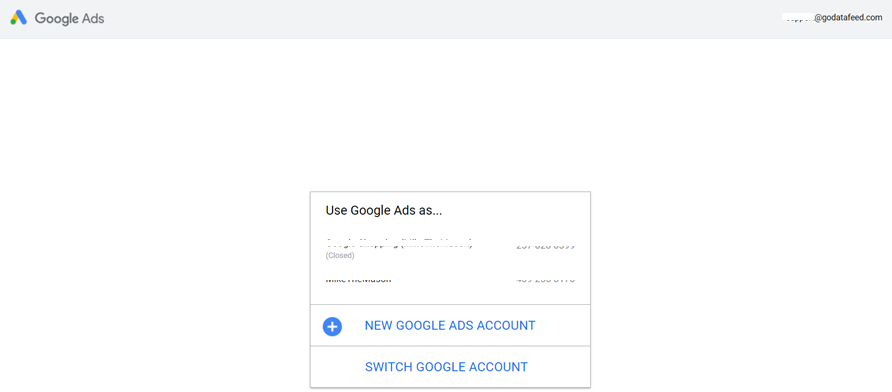 Under Tools and Settings > Linked Accounts


You should have Google Merchant Center Linked

Under Tools And Settings > Access and Security > Users
Your google account should be listed


If you cannot access the Google Ads account then you will not be able to link it using the Google Account you have selected in GoDataFeed. You must contact the owner of your Google Ads or log in using an email that has access so you can manage the above settings. Google Ads, Google Merchant Center, and your Google Account must all have access to each other when you connect GoDataFeed.
You can connect Google Shopping Order Sync by activating the Order Source in GoDataFeed and clicking the Connect button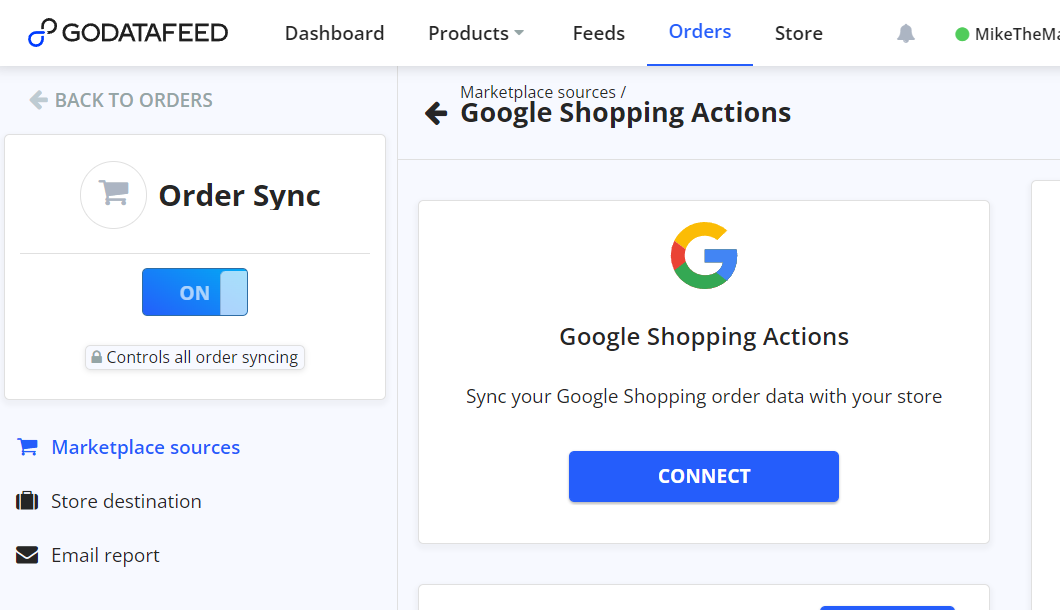 You will be prompted to connect to your Google Merchant Center and then the connection will be successful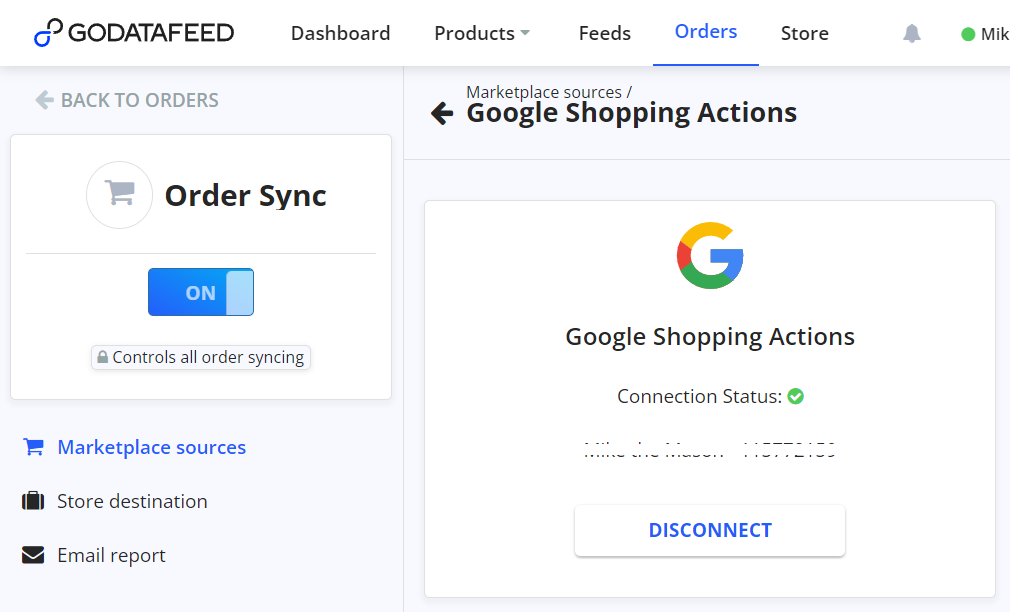 If you connect all google products you will see them from the Store Integrations