This article will show you how to configure and connect your feed with Kelkoo.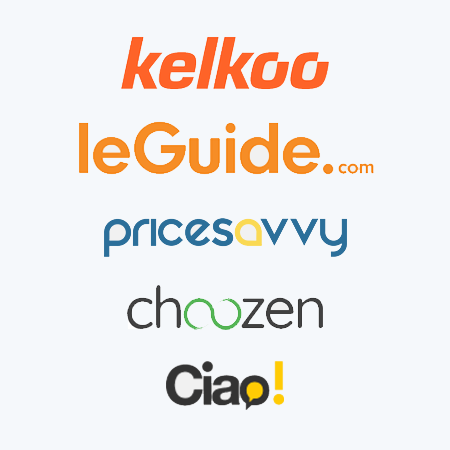 Kelkoo is a digital eCommerce advertising and price comparison shopping platform. Established in France, the Kelkoo Group brand was born in 2017 following the acquisition of the leading French comparison service; LeGuide group. Since then, Kelkoo Group's price comparison shopping offering has increased to include a range of well-known European brands, such as Kelkoo, LeGuide.com, Ciao, Webmarchand and Choozen. Learn more about Kelkoo Group.
Our feed template was built according to the specs found here: Feed layout and field details - Kelkoo Group.
Step 1

Choose how you want to provide your feed to Kelkoo

Kelkoo accepts feeds in two ways:
HTTP transfer mode

(recommended)

Find your GDF feed URL in the feed settings page

Go to your Kelkoo feed in GDF
Go to Settings inside the feed
If you have not done so already, then click Create URL
Now you can copy the URL from GDF into Kelkoo
For example:

https://api.godatafeed.net/v1/c59d...7e7c/feeds/d0t...dz09/download?isBypassRunningImport=true

We compile your feed after every scheduled import finishes. This allows the file to be ready to be pulled at any time.

FTP transfer mode

Your GoDataFeed store has FTP credentials provided by GDF, see Store settings > GoDataFeed FTP. If you want to submit your file to your FTP account, you must provide:

The address / URL of your FTP server

The name of the file(s) used, zipped if possible

A login and a password

You can also ask Kelkoo for them to create an FTP location for you. Kelkoo will communicate your login and password as soon as your Kelkoo FTP server account will be created.

How to get access to Kelkoo Group FTP server

Contact your Kelkoo Group account manager to get access to the Kelkoo Group FTP server.

Once you have requested a Kelkoo Group FTP account, you will be sent your login details which will comprise the following:

Server:

ftpkelkoo.kelkoo.net
Username:
Password:
Step 2

Make your feed file ready for Kelkoo in feed settings

Please note, Kelkoo accepts both XML and Tab-delimited TXT files formats, but GDF uses the Tab-delimited format only.
Update the file name to the recommended format from Kelkoo
Set the file name to one of the following:

kelkoo.txt
<sitename>_kelkoo_<countryprefix>.txt

Do not include any dates in the file name
Ensure your file name remains the same each time you upload the feed otherwise our systems will not be able to pickup the feed.
Coordinate the feed schedule with Kelkoo's system
NOTE: Kelkoo's system has a schedule for when they access feeds. Ensure you have coordinated your feed to be ready for the appropriate times. See Product Data Feed Accessibility - Kelkoo Group
Step 3

Contact Kelkoo to complete the setup process

Once your feed is ready to be pulled via HTTP method or once it is submitted to the FTP location for FTP method, then contact your rep at Kelkoo to let them know which method you are using so they can complete the connection process with you.

If needed, then please contact Kelkoo seller support directly here: