Feed Settings: Facebook / Instagram
This article will help you schedule regular data feed file uploads from GoDataFeed to your Facebook Business account.
Create a new Facebook product catalog
IMPORTANT: Please be sure that you have a Facebook business account set up. Learn more
Step 2

Select Data Sources then Catalogs

Step 3

Select

and then select Create A New Catalog

Step 4

Name the catalog (i.e. your store name) then click Create Catalog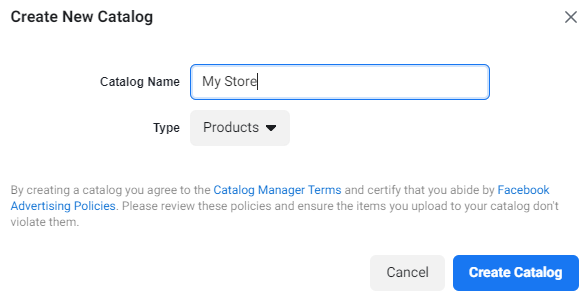 Here you may be prompted to Add People and Set Permissions as well as to Connect Event Sources to Catalog
Step 5

Once the catalog is created, select

Step 6

Choose Upload Option: select Scheduled feed, click Next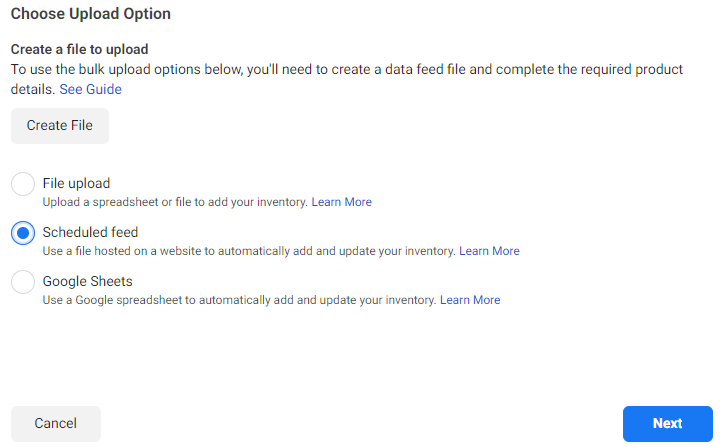 Step 7

Setup Feed: Copy & paste the feed pull URL from GoDataFeed and click Next
Follow these steps to find your GoDataFeed feed pull URL


In GoDataFeed, go to Feeds > Facebook > Feed settings
If you haven't done so already, click Create Feed URL to activate the feed pull URL
Click Copy URL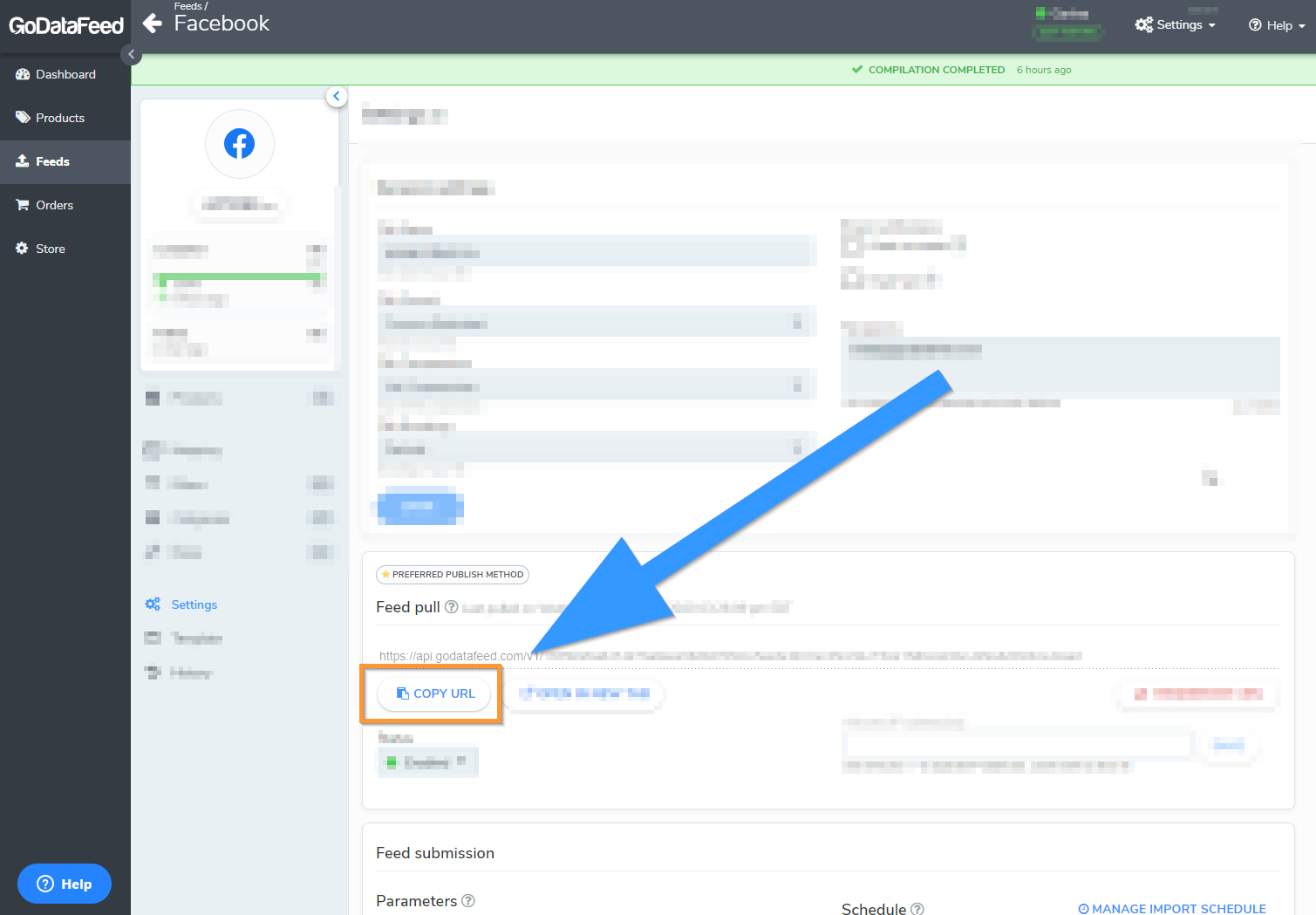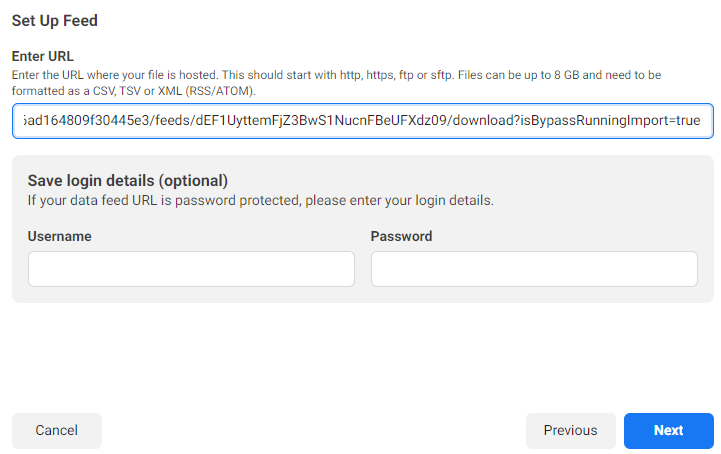 Step 8

Schedule Updates:

Select how often you want your inventory to be updated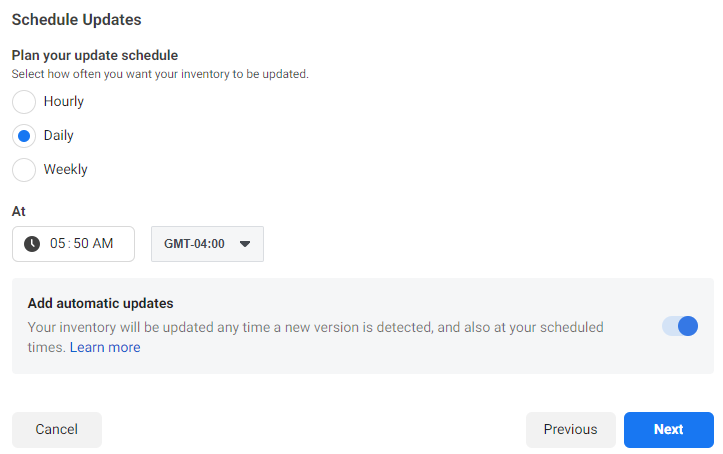 The time and frequency will depend our your import schedule in GoDataFeed. Typically, we are importing your data once daily around 1am EST. This means, for example, you will most likely select "Daily at 1:50am". If you have configured more imports in GoDataFeed, or if the import takes a long time, then you will need to take these into consideration. After each data import into our system, we compile the feed so that it is ready to be fetched by Facebook there after. Review your import history to figure out the best time for Facebook to fetch the feed.
Step 9

Upload: once you click Upload, Facebook will pull the feed and process the data
Step 10

Check for Issues and let us know if you need any assistance