Multichannel vs. Omnichannel
There are different sales channels you can use to sell your products, and it's one of the easiest ways to expand your online presence. You can expand to channels like Amazon, Facebook, Pinterest, Instagram, and eBay, in addition to any retail stores and your online website. This is what is often called multi-channel -- finding the most convenient platform for your customers and advertising your products on each to expand your outreach.
Omni-channel is a little different. To be truly omnichannel, you use information from one channel to invite a customer to use another channel. This could mean offering online coupons to redeem in-store. It could mean offering free wifi in-store and collecting email addresses to remarket to later. Or shipping a product sold on Amazon with an incentive to use exclusively on your online store. Or perhaps it could be letting your customers buy online and pick up in-store. There are plenty of ways to start integrating, but the whole concept revolves around the interactions between multiple parts of your company.
From Why You Need To Start Paying Attention to Omni-Channel Retail | Elkfox | The eCommerce Experts
Types of Transactional Channels
eCommerce Platforms
Software that is the user interface for the customer to shop and checkout on your online store. This is your store website to which your advertising drives traffic.
Ecommerce platforms are software tools to help people sell products and services online. Historically, businesses had to purchase expensive, on-premise eCommerce software with an IT setup and in-house hosting to manage their eCommerce. Now, with SaaS software technology, users can build storefronts (front-facing sales channels) online.
These eCommerce platforms handle everything from web design and product listings to shipping, taxes, and marketing. Within these web-based software tools, you can add your own products, manage inventory and orders, communicate with customers, sync with other apps, and more.
Some examples are Shopify, Magento, BigCommerce, WooCommerce, 3dcart, Squarespace, Wix, PrestaShop, Volusion, Miva, Americommerce, PrestaShop, ShopSite, Zen Cart, X-Cart, etc.
Example comparison list of platforms
From Ecommerce Platform Comparison: What's The Right Solution For Me?
Wholesale (1P or First-Party)
You are the wholesaler and the marketplace is the retailer, or you have a chain of distributors and retailers. This is great to sell in bulk with less inventory risk while allowing someone else to handle fulfillment and customer service. However, you may have little to no control over your listings, have lower margins, no control over selling price, and deal with slower payments and terms.
These channels do not require constant data feeds because they are often in control of the listings and the transactions are slower and less frequent.
1P sellers offer goods to Walmart, let's say, in bulk, with wholesale prices. Once Walmart purchases say, 10,000 units, they are responsible for the rest. Your only responsibility is to provide the items at wholesale prices.
However, in some cases, there are feeds for product data like with Amazon Vendor Central and Google Manufacturer Center.
Custom Retail Pallet displays are a ready-to-sell merchandising option that often arrives in the retail setting without the need for unpacking or a special set-up.
Walmart will take ownership and responsibility for selling those goods, with the inventory responsibility off your hands. Since Walmart has your inventory, there's also a chance they'll activate Walmart Free 2-Day Shipping to boost conversions.
Some examples are Amazon 1P Vendor, Walmart 1P, and other big box stores.
Marketplaces (3P or Third-Party)
Products are provided by multiple third parties and customer transactions are processed by the marketplace operator and then delivered and fulfilled by the participating retailers or wholesalers.
In addition to a seller fee, a percentage of each sale is paid to the marketplace operator. This model can have monthly feeds for advanced tools, but it is primarily pay-per-action or commission-based.
Some examples are Amazon 3P Seller, eBay, Walmart, Buy on Google, Facebook Shops, Newegg, Etsy, Houzz, Wish, etc.
Dropship Vendor (DSV)
Dropshipping is a business model where you run a store without holding any product inventory yourself. With dropshipping, you don't buy products up-front to keep an inventory while you wait for sales to come in. Instead, you only buy products when you make sales. You also don't have to worry about product shipping, storing, or packaging. You can run your business from anywhere in the world and sell products to almost any country in the world.
In short, this is how dropshipping works:
Your customer purchases the product for 200 USD from your online store.
You purchase the product from the supplier for 150 USD and make 50 USD profit.
The supplier ships the product directly to your customer.
When you sell as a DSV on Walmart, you sell under Walmart's name and listing rules, at wholesale prices, but not in bulk. Walmart will send you the orders to fulfill as they come in, so you would send items as they're needed.
Brick and mortar (POS or Point of Sale)
A brick-and-mortar store is a business or retail outlet that has at least one physical location. Traditional stores that you find in your local shopping mall are known as brick-and-mortar stores, for example.
Showrooming is when a customer comes to your shop to check out your product but purchases it whilst online at home.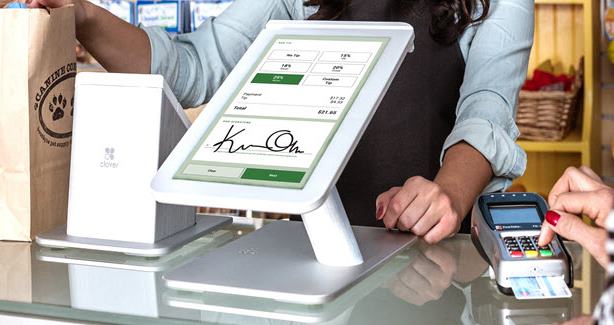 This happens at people want to be able to see and feel the product first and perhaps speak to a human in the process. However, as many items are listed cheaper online they then make the purchase there. So essentially your physical store becomes a showroom for your online store.
Some examples are Epicor, Lightspeed, Rain, Clover, ShopKeep, etc.
When you're ready to continue, click Next.