If you would like our team to help publish your feed or troubleshoot issues, then you can invite our partner account to have access to your catalog.
Before you begin
1. Only admins can add a partner
2. Ensure you already created your catalog in Facebook
Add a Partner to Your Business Manager to access your Catalog
Use the following instructions to authorize GoDataFeed to access your Facebook Catalog:
Step 1

Open Business Settings. Click Partners. Click + Add.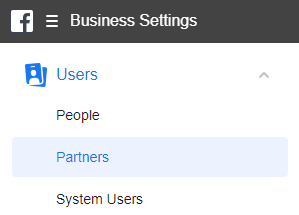 Step 2

Choose "Give a Partner Access to Assets in Your Business Manager"

-- OR --
Step 3

Enter our ID
Partner Business ID: 891896410868109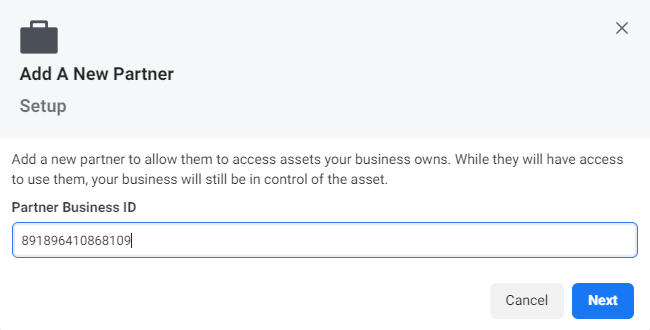 Step 4

Assign your catalog for us to manage

Click Catalogs > Select your catalog > Enable Manage Catalog > Click Save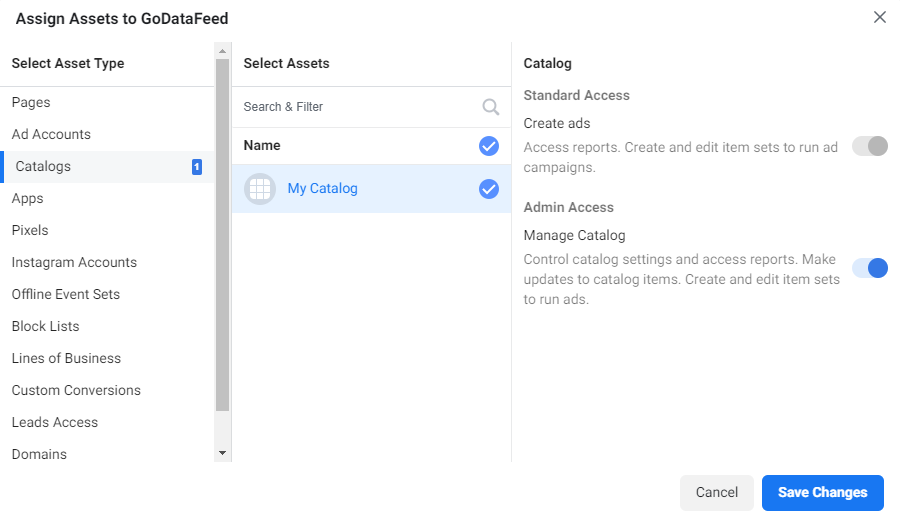 Step 5

🎉 All done! Let us know you've shared your catalog with us