Google Express is a shopping mall that features all of the products that are available through Shopping Actions.
Google Express is the focus on the retailer. Retailer logos are prominently displayed, not hidden, which helps with branding. It's very easy to use and design elements such as the FREE delivery progress meter incentivize conversion. If your payment information is associated with your Google account, your checkout experience will be fast. This frictionless experience offers a major boost to conversion rates, cart values and repeat purchasing.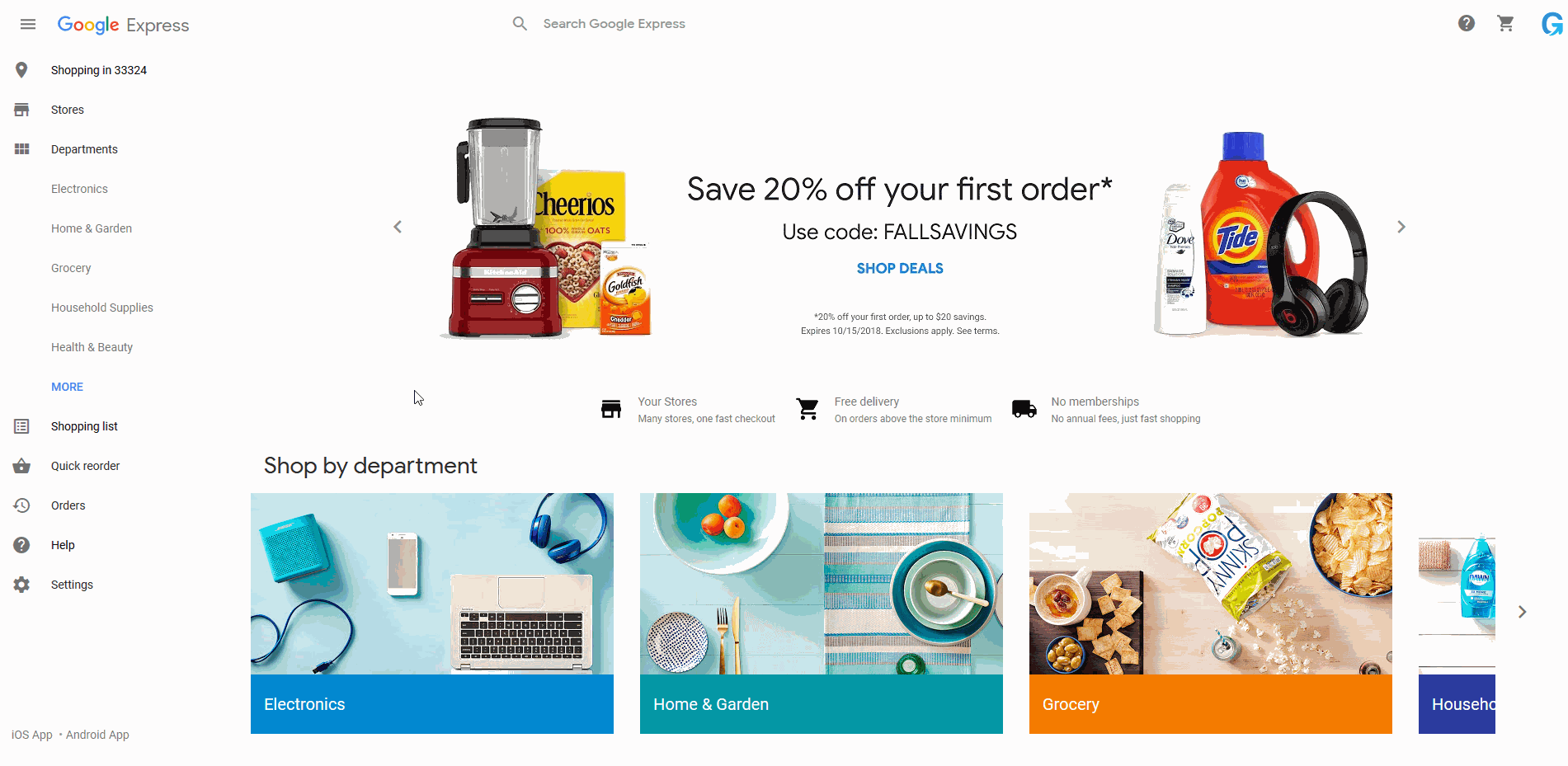 For more information see:
What is Google Shopping Actions?
Enroll in Shopping Actions and sell on Google Express