Only account owners can access the Account page in the app.
Step 1: Go to Account > Billing Settings.
Step 2: Select + Payment Method to add a new payment method. Or select the blue plus button.
Step 3: Update your new payment details on the right side and select save.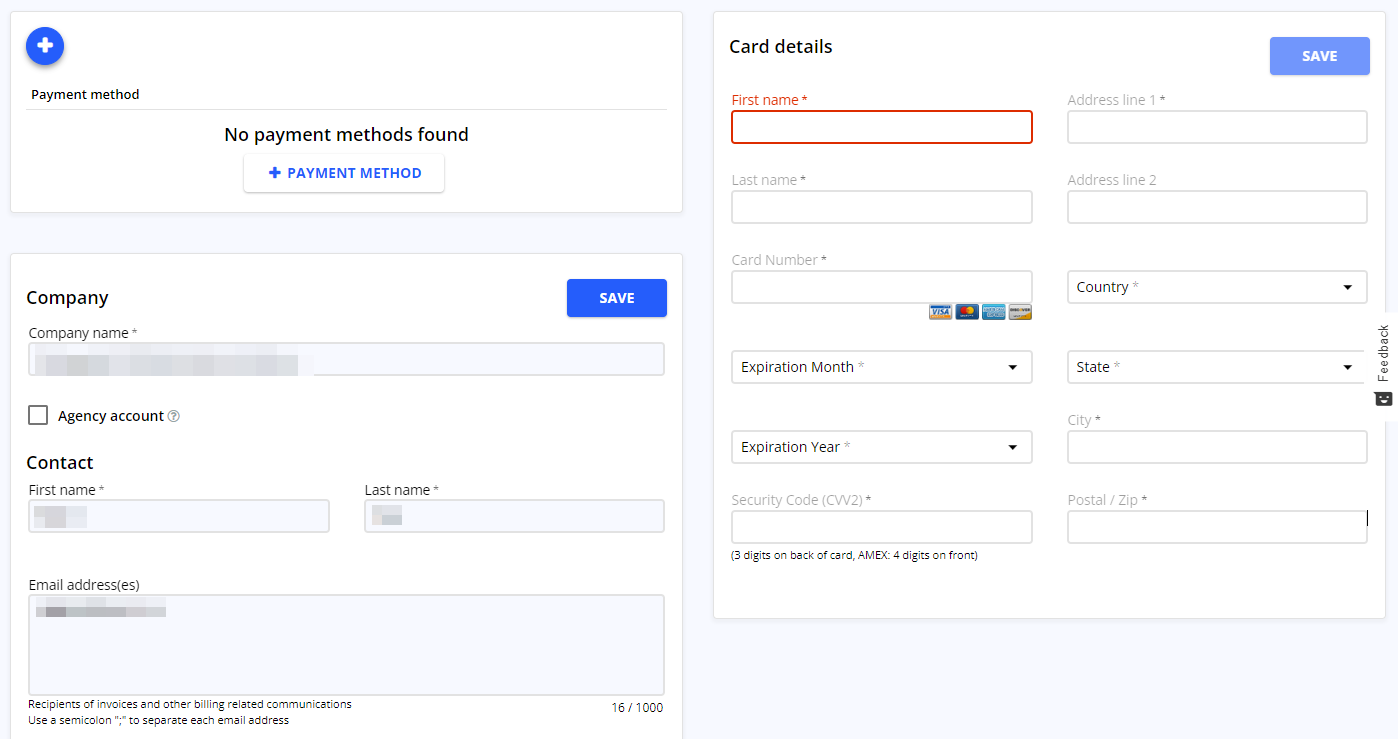 Note: You can save more than one credit card and make one the default to be used for automatic payments.
You can now save more than one credit card on your account. If you have multiple cards saved, use the options button to set which card to use as your default for payment.
All customers will be billed in US Dollars.
Here are the payment methods we accept for our paid plans.
Credit Card:
Visa
MasterCard
American Express
Discover
Check:
Please contact us if you wish to pay by check or if you wish to be placed on special invoicing. Attached is our W9 at the end of this article.
If your credit card failed when we attempted to collect payment, then we will try again a few times over the next seven days at which point we will suspend your account and all processes will be deactivated.
Note: For any billing inquiries, please submit a request under the topic "Billing".