This article will help you upload your products to Pepperjam using your feed.
Before you continue
Ensure you have completed the following:
You are ready to send your feed to Pepperjam
To configure your product data feed settings in Pepperjam
Login to your account at https://www.pepperjamnetwork.com/
Scroll over the Settings tab and select 'Product Feeds'
On Product Feed Settings page, if Update Type is set to 'API', then change it to 'Automatic'
You will enter the GoDataFeed feed pull URL into PepperJam

To find the GoDataFeed feed pull URL:
Open the feed by clicking the feed name on the Feeds page
Then click on Feed Settings
Scroll down until you see Feed Pull section
Generate a new URL if one does not already exist
Copy the feed pull URL from GoDataFeed

In PepperJam, paste the feed pull URL into Feed URL

Use the default settings:
Feed Type: Pepperjam Network Advanced Format
Feed Delimiter: Tab
Download Intervals: Every Day

Now, click 'Update Feed Settings'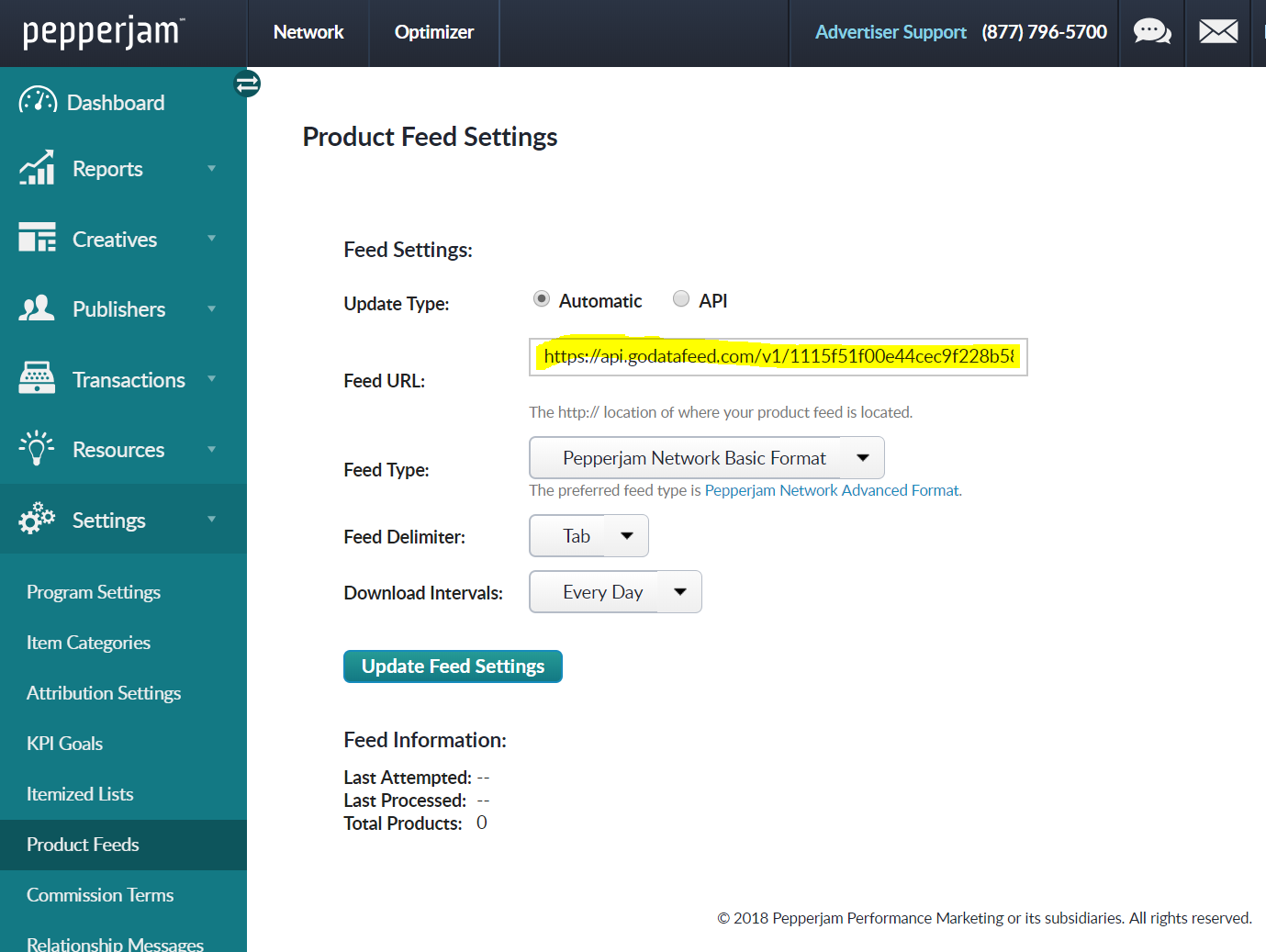 Follow-up and next steps from Pepperjam:
Product feeds process daily so be sure to check back the next day to view the feed information. You will see the last attempted date as well as last processed date and the total products included. If there are any errors you will see them listed as well.
It is important to note the feed cannot have over 500 product errors or it will not process within the system.
If you have any questions on adding a product feed or product feed errors be sure to reach to the advertiser support team, and we would be happy to assist.