Importing your products using API Import enables you to configure the import process similarly to Manual Upload. The key distinction is that, unlike Manual Upload, you are not required to manually upload the import file. Instead, you can incorporate the file using our GoDataFeed API v1.
Setup Permissions
The first thing you need to do is set up all the necessary permissions to send the file through our HTTP request, you can do this in two ways
1: Manually set up a Consumer Key in the GoDataFeed App with the Import - Update permission checked.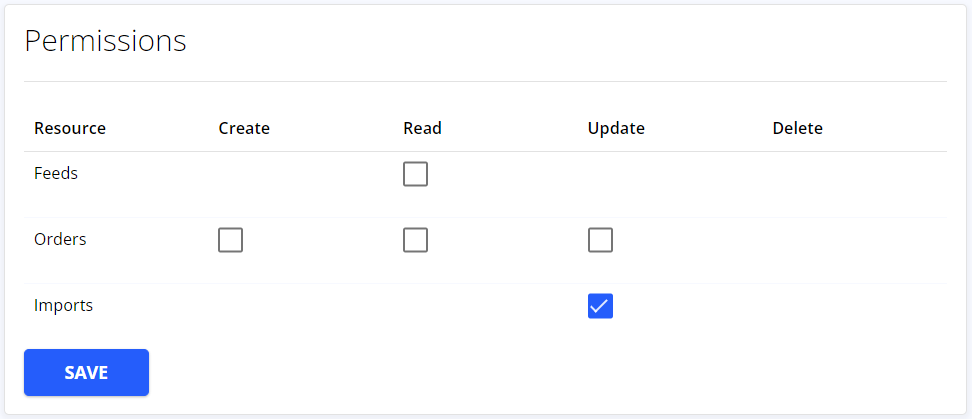 2: Using the "CREATE FILE UPLOAD URL" button inside the primary source section, this will automatically set up the Consumer Key and Permissions.

By including this Consumer Key and the necessary Permissions, you will generate the subsequent HTTP URL. This URL will serve as the endpoint where you can send the file that will be utilized for the import process to gather all the products. You can examine the formatting of this URL in the GoDataFeed API v1 reference.

Using this endpoint you can send the file following the same file format you set in the primary source.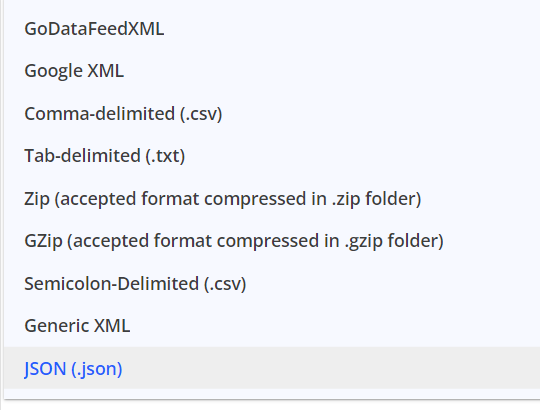 Then you send the file through a PUT HTTP request to the endpoint using Postman. This step may need to be done on your client's side if you are working with a customer.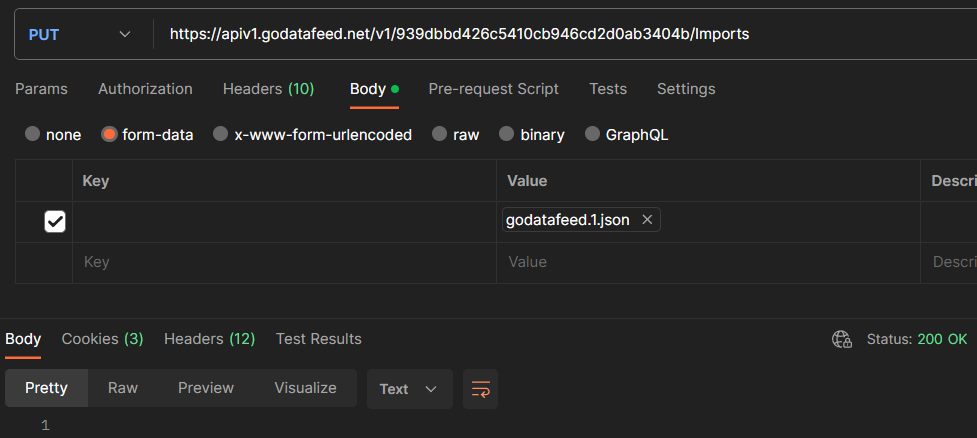 After sending this request, the file name input from the primary source should be filled with the name of the file that you send.

In the end, you should be able to import all your products and you can trigger a manual upload by clicking the Import button on the far left.