1. Please confirm the version of Xcart you are using and whether you made any modifications to the GoDataFeed module file
2. Review the XML data for your store
For example
View the page source to confirm your XML data exists and is complete (no unclosed tags or missing XML elements)
A valid XML page will resemble the Xcart XML Page Example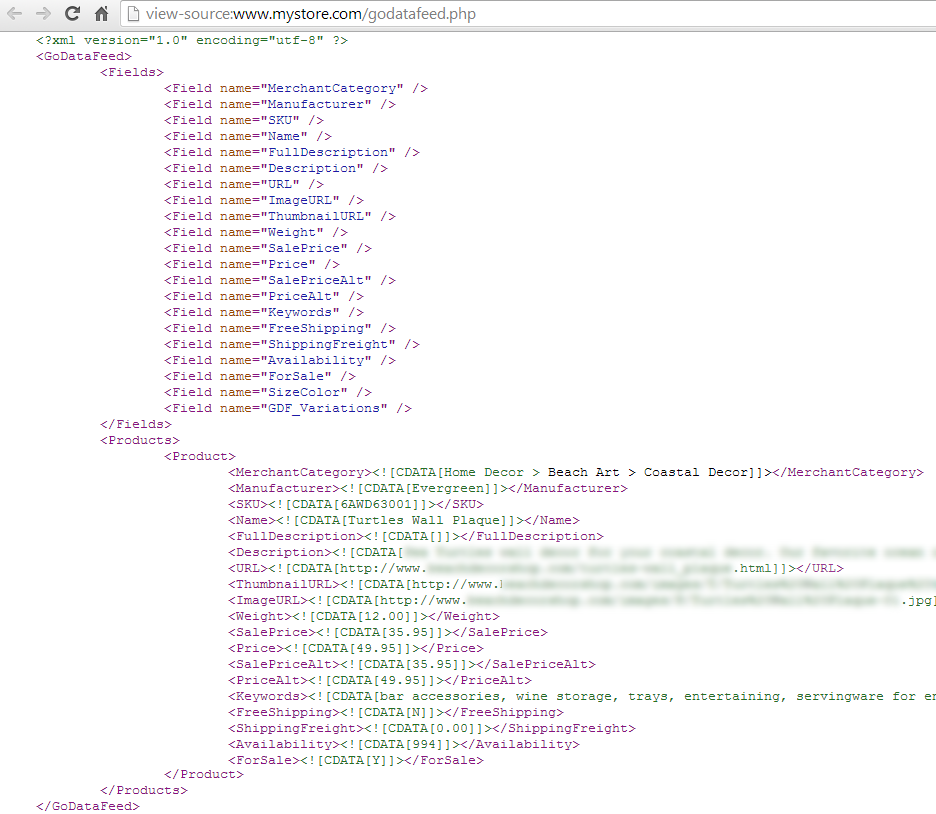 3. If the XML is complete, Go to Step 5
4. If the XML is incomplete, inform the merchant this seems to be a configuration issue on your site. Have your technical team/developers run the SQL scripts from the godatafeed.php file to verify whether they are able to retrieve your product data from their end. Questions to consider:
Are they missing any fields?
Are there any redirects occurring on your site?
5. Provide our team FTP access –OR— a screenshot showing the godatafeed.php file has been installed in the correct location
This must be in the root folder where the auth.php file is found and in the same location your product data table can be accessed